Alteration Service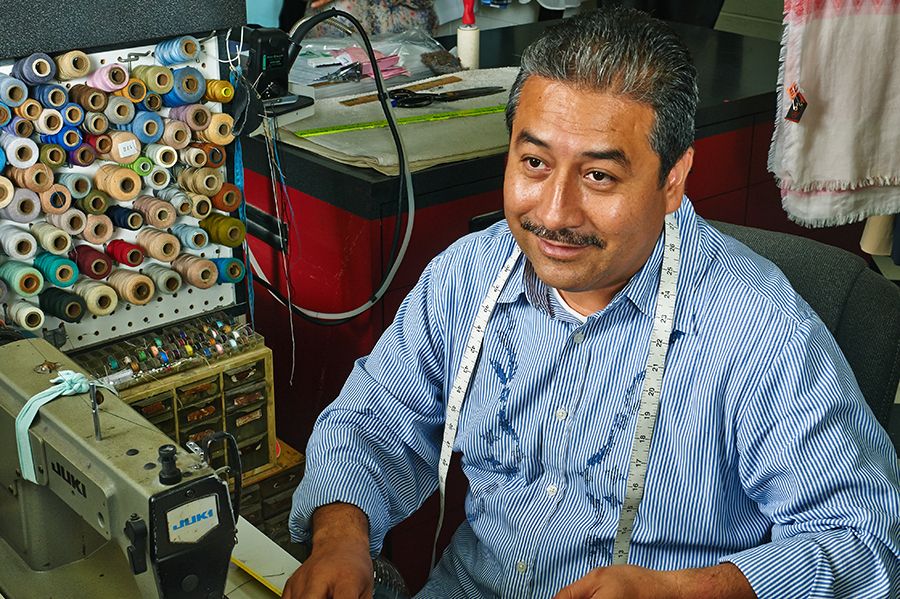 ALTERATION SERVICE – GET FITTED BY OUR PROFESSIONAL TAILOR
When it comes to alterations and high expectations for proper fitting garments, it's best to be seen and fitted by a professional tailor.  Our business prides itself in our customer service and our main focus is developing strong relationships. Please let us know the level of service you have received with each visit. We value you and do our best to provide premier world class Alteration service!
We want you to look good in your clothing; a proper fit makes all the difference. For the best fit for all garments our tailor can accomplish almost any job. We pay attention to the details so we don't leave you with any surprises or disappointments. Some of the services we provide: shortening sleeves on a dress shirt, shorten sleeves on a jacket, taking in the body of a jacket, taking in a dress shirt, adjust the shoulders of a jacket, hem a skirt or dress, hem a pair of jeans or pants, take in or taper a dress.
Alterations can save you money, if you know what can and can't be done. You may have a walk-in closet full of clothing but due to fashion trends changing you may only be wearing half of what you own.  You may have purchased clothing that you absolutely fell in love with, but it isn't the right fit.  Having the right tailor can solve all of those issues!  No longer do you need to give away half of your wardrobe,  or skip out on that designer jacket you've been eyeing that finally went on sale but isn't a good fit. You can keep wearing the best items you already own for a fraction of the cost of buying a completely new wardrobe.
Anything in your closet will look better on you when it actually fits properly. Sleeve length, excess blousing around the torso, and too much/too little room inside the seat of the shorts can all be adjusted.  It's very likely that you can salvage many of these ill fitting garments in your wardrobe by simply having them altered.
Trust us for all your alteration needs! We want you to always look your best and to be excited when you see what we have done to bring back an "old friend". We are here to listen to your specific requests and needs for each garment. Our communication and "fashion forward" trained tailor will get the job done the first time.  If you change your mind we can attempt to try something different based on your wants and needs.