Wedding Gown Cleaning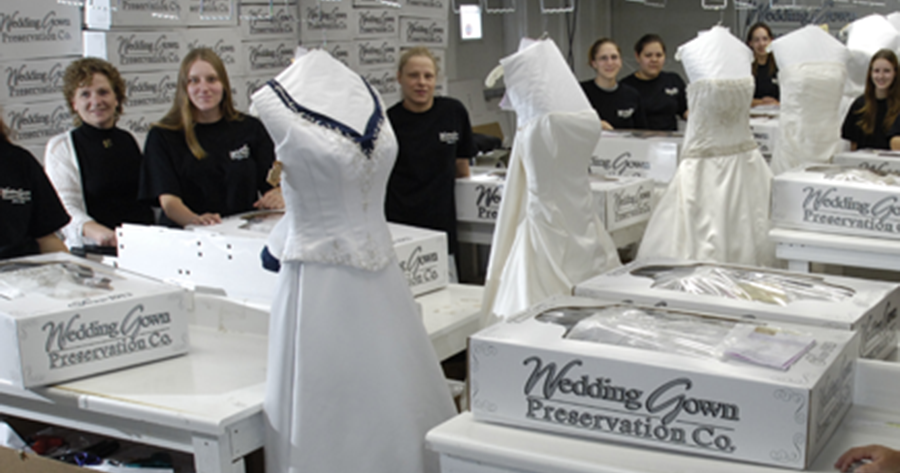 Wedding Gown Preservation – Save your Wedding Memories!
Every bride wants to preserve the wedding memories for generations. We are proud to offer the services of Wedding Gown A Carriage Regal Cleaner proudly offers Wedding dress cleaning service.100% Safe & Secure. Call now at 310-477-8088 and preserve the wedding memories forever.
Preservation Company – offering quality care since 1913. We're confident that you'll be satisfied with your wedding dress cleaning.
All wedding gowns are professionally cleaned and preserved by certified specialists. In very rare instances, a gown will yellow over a period of time. In the unlikely event this occurs, we are happy to reprocess the gown at no charge. Should we be unable to remove the yellow, our bride's preservation cost will be refunded. Beads and sequins are excluded.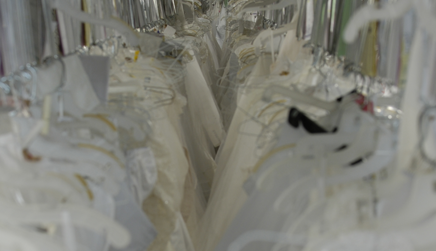 Recommended by thousands of bridal shops
Gowns are insured to $1,500.00
Additional insurance available
100 year guarantee
Anti-Sugar Treatment to Prevent Yellowing
Expert Repair Service
Hand pressing
Silver/White Preservation Chest
Once You have your kit, you simply fill out the enclosed Prepaid Order Form, use the materials provided to pack your gown, Please include your email id for tracking notification, and attach the Pre-Paid Ground shipping label.
Please Note: An Adult signature will be required when your gown is delivered back to you. This is done for the protection of your gown.
Wedding Gown Preservation Company is the leader in the Wedding Gown Preservation serving our brides since 1913.
The Wedding Gown Companies Preservation Kit comes complete with everything you need to easily package and ship your wedding gown to our facility. and have it delivered back to you preserved with care as an everlasting memory of your wedding. An easy to follow instructions sheet surrounds the kit box.
Let's get started!

Wedding Gown Preservation Co. has been fantastic. I have to admit I was a little skeptical about sending my expensive wedding gown off in the mail but the service, control and end result have been superb! It was efficient and came back even better than I expected. Thank you so much for looking after my most expensive item of clothing!!!
I had a great experience with Wedding Gown Preservation Co. I sent in the dress and an email was sent to me when received. I also got an email when it was sent out. I then tracked it. I had no problems with anything. I recommend this to every bride because it was reasonable and didn't take long. The dress looks great. It was truly a great experience.
Greetings, I had to write in and thank you for the wonderful job you did on my wedding gown. I was married September 20, 2008 in New Orleans, LA. After a stressful wedding planning process due to a hurricane season ceremony, I am so grateful for the stress-free flawless work from Wedding Gown Preservation Company. I have already recommended you to other brides, convincing them that selling isn't the only option. The affordable service is preservation of a memory! Thanks again!