DRY CLEANING SERVICE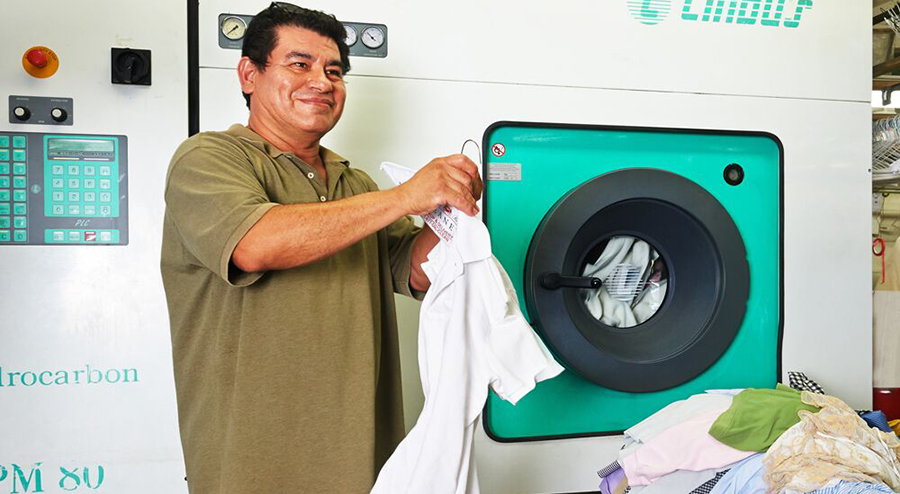 DRY CLEANING SERVICE IS SAFE FOR YOUR FAMILY
ENVIRONMENTAL DRY CLEANING AND WET CLEANING
When trying to decide what merits dry cleaning, start with the label. When a garment reads "DRY CLEAN ONLY" on the tag you should take that seriously! Also, unless the garment label reads otherwise, you should take acetate, velvet, silk, wool and taffeta to the dry cleaner. Also,Soiled garments with sequins or beading that are delicately sewn will require dry cleaning service.
We have the technology and expertise to safely dry clean or wet clean your garments. We are experts in different fabrics, fibers and dyes. We are also aware that not all of these will do well with the same cleaning process. We consider fabric safety first while cleaning your clothing. We pre-test all trim and dyes before cleaning your garments. Additionally, we take extra care of delicate fabrics such as cashmere silk and velvet, to name a few.
When it comes to superior dry cleaning, we know we have to keep garments separated. We take part in "load classification." Ever heard of it? Load classification is the act of separating garments into classifications and cleaning those classifications separately. We believe in this process because it prevents garments from several types of problems such as redeposition and dye transfer. We want to ensure fabric safety and preservation and to also insure that all soiled garments are cleaned thoroughly.
Our dry cleaning service recycles hangers and uses environmentally friendly cleaning products.
We want you to trust in our dry cleaning; we understand you may have used other dry cleaners in the past and didn't receive the best results on your garments. We know how important your appearance is and first impressions last a lifetime and so do visible stains. Customer service failure is not an option nor is anything lower than a superior opinion about us. Please contact us at 310-477-8088 for any additional questions on our services. We look forward to providing you with excellent service!